Many of you know that exactly one year ago, I lost my sweet Ruby to a five year battle with Childhood Acute Lymphoblastic Leukemia. My sweet friend Aileen at iTeach was her 4th grade teacher.
Throughout the last few years, Ruby's parents have made us a part of their family. Ruby was an only child, so I consider it a special privilege to be counted as family. We have shared meals, tears, birthday parties, and many prayers. I don't have children of my own, but Ruby left quite a mark on my heart the day she became a part of my classroom. You can read more of our story with Ruby here.
We recently learned that her parents were not able to afford a headstone for her grave. My heart hurts for them as they are struggling to pay off Ruby's medical debts and keep up with their everyday bills. Aileen and I want to help give them the ability to give Ruby a proper "place for peace." I know that it grieves them that her resting place is not complete.
When I reached out to my blogging friends, I was overwhelmed with their willingness to donate towards a fundraiser for Ruby. There have been several moments in the last week that I have found myself in tears over their generosity. So, like my sweet friends Alisha and Ashley, I'm organizing a fundraiser to help Ruby's parents pay for a headstone so that she can have a proper resting place. I also have to take a moment to say a BIG thank you to Ashley for designing Ruby's ribbon. She even created a set of them for free that anyone can use. She is amazing!
Here's how this will work:
You donate $20 via the PayPal button at the bottom of this post.
Tell your friends, blog about it, and help spread the word.
I will send YOU the bundled files within 72 hours (hopefully faster!) to the email attached to your PayPal account. If you want them sent to a different email address, please note it when you are checking out in the "message" box. You can also email me at thirdgradebookworm@gmail.com
After the fundraiser is over, I will give all of the money raised (minus any PayPal fees) to Ruby's parents. They will be able to purchase a headstone for our sweet girl.
The total value of the files donated to this fundraiser is just under $130! Each picture below will show you what individual bloggers and teacher-authors are donating. The button below each picture will take you to their blog or TpT store. Please stop in and show them some love for their generosity!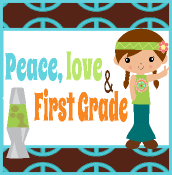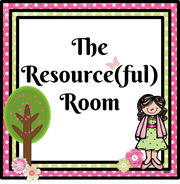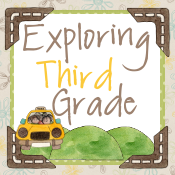 I still can't believe how many sweet friends have pitched in to help.
If you'd like to donate, please remember the following:
You must donate a minimum of $20 in order for me to send you the bundle of goodies.
All donations are going through my PayPal account. PayPal has created a code that will tell me you have donated towards A Place for Peace. This helps me to keep all of the fundraiser funds separated and it makes it easier for me to verify your donations.
I will use the email provided to me through PayPal to send you your goodies unless you send me a message at the bottom of your transaction or you email me directly at thirdgradebookworm@gmail.com
This donation button will be active through May 1st. It may be taken down earlier if we reach our maximum donation.
Once you donate, please give me 72 hours to send you the link to your goodies. If it has been longer than 72 hours, please contact me at thirdgradebookworm@gmail.com.
Once the fundraiser is over, I will remove the donation button and give all of the funds to Ruby's parents. I promise to let you know how much we raise and pass along any messages from Ruby's parents.
Thank you, thank you, thank you for helping me to give Ruby's parents a gift of peace. Thank you for helping me to give back a little bit of the love they have shared with me in the last few years. No act of kindness is ever wasted.
I hope you enjoy your goodies, and that they bring cheer to your classroom during the last few weeks of school!