It's that time again! Sweet Farley is hosting her monthly Currently link-up. If you're not sure how to join, make sure you check out the tutorial below by Teresa at Confessions of a Teaching Junkie. She's fabulous!
If you've hesitated to link up before, I hope you'll feel comfortable joining in on the fun now!
Here's mine!
Listening: It's Sunday night, so in our house that means The Simpsons, The Cleveland Show, Family Guy and Bob's Burgers. He watches so many of my shows during the week I don't fight it. 🙂
Loving: Last night my sweet boy took me on a mystery date. Peeps, he had this thing planned for weeks! I knew to set Saturday night aside for us and to be ready by 8pm, but that was it!
on our way to fun!
We ended up at a super-swanky restaurant in Atlanta called Bacchanalia. Holy goodness. Five courses of absolute deliciousness.
It's definitely a special occasion place or once-in-a-blue-moon surprise night out for us, but it was the perfect surprise. 🙂
Thinking: We had some flurries here this morning. Oh, if they had only come through tonight with a little more gusto. I need a snow day!
Wanting: Conjunctions to go away. Or at least be a little easier. I've found some fabulous (and free!) resources I'm looking forward to sharing with you this week after my kids have had a chance to use them. I'm also working on a few activities of my own. I just don't understand why 8 and 9-year-olds need to know something now that I didn't learn until middle school. Seriously?
Needing: If you didn't see Teach123's Tech Tips post on ergonomics, I highly recommend you go and check it out now.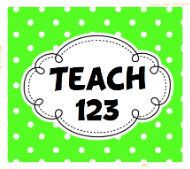 I'm pretty sure my new friend, the pinched nerve in my neck, has a lot to do with how I sit when I'm working at my computer. Sad face. While I try to find a way to convince the hubs I need a new desk, I've already ordered this wireless mouse:
Like, Love, Hate: I like apples. A lot. Growing up, part of my family owned an apple orchard and we had them all year round – sliced with peanut butter (my favorite!), in cakes and pies, fried in brown sugar, butter and cinnamon, in fruit salads and later, I learned how to make and preserve my own applesauce from my friend Kari, and her mom Cile. You can read their recipe here. They are both amazing cooks and women. 🙂
I love Anchorman. I think I might be even more in love with the idea of Anchorman 2. Especially since they keep announcing people they are adding to the movie.
Seriously. Kristen Wiig… John C. Reilly… Kristen Wiig??? I can't wait.
I hate armpits. They are gross. And this time of year, there are some 3rd graders with some ranky-stanky ones. Especially on P.E. days. Gross.
Finally, I wanted to let you know I've updated my St. Patrick's Day Packet O'Fun!
Click Me!
It did get a new name, but I didn't change it on TpT so that everyone who bought it last year can download the new goodies for free. I've doubled the number of pages in this fun packet with a new poem, 2 new responses – a skills scavenger hunt and a point of view activity, a mystery word and mystery phrase and a parts of speech sentence sort. It has taken me FOR-EVER, but I am marking it down through Tuesday to $5.00. If you snag it now, you'll save $2.00!
Make sure that if you already purchased this last year that you go back into My Purchases and find it so you can download the upgraded version!
Have a fantastic week! I'll be back soon! Go link up!