I was beyond surprised and excited when I found two new love notes on yesterday's post:
Hooray! 🙂 Thank you ladies, for putting a smile on my face this morning. I'm so glad that you find things here (amid all the rambling) that you can use. I absolutely love our blogging community.
I'd like to pass the love along with my own Top 10 List! These are the peeps I look forward to seeing in my "Who's Updating?" feed everyday!
1.One Extra Degree! Amanda Nickerson has soooo many resources on her blog (and in her TpT store). She's also in the same boat I am – teaching only reading, writing and language arts.
2.The Sweet Life of 3rd Grade! Mrs. E is constantly sharing her great ideas and her freebies are fantastic. I am, particularly in love with her new storage system for the Words Their Way materials. Do you KNOW how much space she just saved me??? 🙂
3.The Third Wheel! Mrs. D has a really great printable for Boggle on her site. My kids love her Boggle recording sheet when they have word work!! 🙂 Love it!

4. Dots-n-Spots! Her blog is just full of cuteness. I absolutely love the 1-2-3 hand signals she blogged about recently that she uses with her kids.
5. Oh' Boy 3rd 4th Grade! Farley used to be in 3rd, but they promoted her to 4th! Her hysterical posts and super creative ideas are good for all of us.
6. Ladybug's Teacher Files! I have learned so much from Kristen. I get so excited when I see she has a new post. I wouldn't have this super awesome blog design either without her!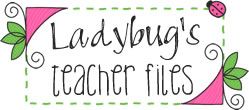 7. Simply 2nd Resources! Becca is an Activ Board girl like me and I LOVE it when she posts flipchart ideas. She also has a great reading levels chart up right now.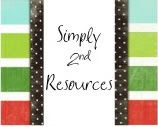 8. A Place to Share! I cannot tell you how many games and activities I found on her site this summer. My centers were ready to GO! 🙂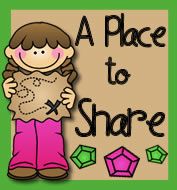 9. Extra Special Teaching! As an inclusion teacher, I have MUCHO appreciation for all that Angelia does. How she manages a case load full of kiddos, plans instruction for multiple grade levels AND makes resources to blog about is mind-boggling.
10. Mrs. Bainbridge's Class! Seriously? I heart her. She is just plain fabulous. And, she's running a super cute giveaway right now. You should go check it out!

Muchas Gracias to Monica and Amanda! I think it goes without saying that both of you ladies are in my Top 10! 🙂