HA!
I am a crafty lady!
I get to do 2 things I love in the same post!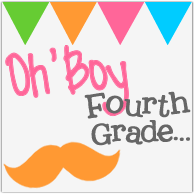 and…
Here's my (very late) Currently…
Tonight, I'm listening to Grey's Anatomy. I am finally all caught up, and I can say is… Alex Kerev is going to kick some @$$!!!!!! I am so excited and depressed about next week's episode all at the same time. I can't wait to see what happens, but I hate season finales!
I have nothing but love for my sweet blogger buddies and everyone who donated, tweeted, posted, and gave shout-outs on Facebook for A Place for Peace. Thanks to you, Ruby's parents WILL be able to purchase a headstone for her.
You all not only met our $3,500 goal, you exceeded it! When I met with Ruby's mama this week, there were lots of tears. The reality of what she has shared with me really hit home this week. There were entire days she allowed me to have with Ruby that she will never get back. My sweetest memories were hours and days lost with her little girl. It overwhelms me to think of how much she trusted me with Ruby, who was also an only child.
When I showed her the PayPal balance, we both cried. Not only will Ruby have a headstone, but we will be able to help them pay several bills and fix some things around their house, which was recently broken into.
Our blogging community is incredible. We rally together to care for our students and each other when any need arises. For me, it is also evidence that God can move mountains when we need Him to. Just in the last week, my blogger buddies have been able to raise money for the Boston Marathon victims, the West, Texas teaching community, students whose families are affected by cancer, and Ruby's place for peace. Your generosity is astounding and I have been singing His praises all week.
Thank you.
Need I say more? 14 days of school left! 1 awesome field trip, 1 field day, and 2 half days at the end… That really leaves 11 "real" school days. Right? 🙂
I need new floors so badly. Being a cat-mama of 4 means that carpet is just not an option. But it also means I get to do some shopping!!
Don't you just want to laugh out loud? That is me! With my furry brood! If you want a mini-me, click on over to Crystal's blog! She also drew a "cat-free" version for me in case I'm feeling formal. 🙂
I need a mani-pedi. Badly. I'm thinking I might go for some fun summer nail art. This looks so fun! What do you think?
Finally, my summer bucket list!
1. I am really looking forward to getting into an actual gym routine. I'm hoping to run a 5K in the fall, since my spring goal is still waiting to get started. Sads-ville.
2. I am setting a goal for a book (or more!) each week this summer. Would anyone be interested in joining up for a weekly linky? I'm not expecting everyone to commit to a book a week – but it would be nice to know I wouldn't be lonely!! 🙂
3. Don't you love traveling with good girlfriends? I am determined to get away with some of my favorite peeps for a few days this summer. I'm a pretty lucky girl. I get to go to work with my best friends every day – and we're not sick of each other… yet! 🙂
I can't close this post without thanking you all again. You are wonderful, incredible, and generous people. Ruby's parents are even more grateful. Thank you a million times over.